My 1979 Cane Cutter
Submitted by
Ozark
on Mon, 2010-03-22 00:06
http://www.youtube.com/watch#!v=6PX01uFLMIA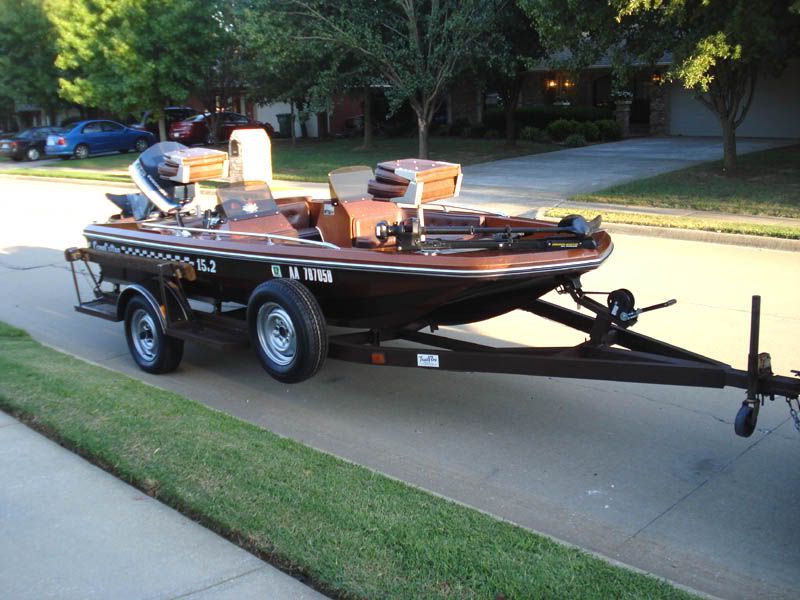 This is my 1979 Cane Cutter 15.2 with the original 85hp Evinrude V4 outboard. The hull, motor, and seats are factory. I have wet sanded and polished the hull which shaved years off of the boat. It's in terrific condition for its age.
My recent upgrades this spring are a new 17-pitch performance prop, new bilge and areator pumps. I have also replaced the factory trolling motor with a much more powerfull 24-volt for increased performance.
It's not a car, it's not even a hotrod but its my current passion as I do love boating and I do love fishing.
My future project will be building a usable 4x4 that I can take to the trails and still drive it back home and not worry about damaging my daily driver.
Your rating:

None
Average:

3.3
(

3

votes)